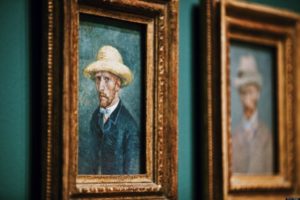 Van Gogh museum is one of the most famous attractions in Amsterdam. This museum houses a large collection of spectacular creations of the legendary artist Vincent van Gogh. His works are adored for their unique style and realism. Van Gogh tours will help you to understand how this wonderful artist expressed his surroundings and emotions skillfully through his paintings. Van Gogh is a really admirable artist who was able to create many incredible paintings that have left a great impression in the history of art.
When planning to go on van Gogh tours, most people might be wondering about other museums that they can visit on the same trip. Hence, we list some spectacular museums that are situated close to the van Gogh museum that you can reach easily. Visiting these museums after van Gogh tours will help you to get the most out of your trip.
Moco Museum
It takes only a two minutes' walk for reaching the Moco museum from the van Gogh museum. This beautiful museum is home to a wide collection of contemporary and modern artworks. It aims to attract younger audiences with its huge number of magnificent paintings created by some great artists like Banksy, Warhol, Haring, Kaws, etc. who are considered as the "rock stars" in the world of art.
Moco museum, which is a private initiative, was founded by Lionel and Kim Logchies. Through this venture, they were able to bring some masterpieces for the enjoyment of the public that were previously hidden in private galleries or personal collections. This is a great destination for those who want to indulge in the beauty of modern art that will leave you fascinated with its deep inner meanings.
Stedelijk Museum
Like Moco museum, this museum is also dedicated to modern art. You can see a lot of contemporary and modern artworks in this museum too. The collections of this museum include the works of many renowned Dutch artists from the 20th century. These extraordinary pieces attract a lot of spectators from everywhere in the world all-round the year.
Rijksmuseum
Rijksmuseum is also a very popular museum in Amsterdam that exhibits some wonderful creations of many great artists from all around the world. You can see many famous works of the most recognized artists of the 17th century like Vermeer, Rembrandt etc. in this museum's collections. It also houses some works of van Gogh too. It takes only a seven minutes' walk from the van Gogh museum to reach this impressive museum. A visit to this museum will help you to enjoy some invaluable and priceless works of the art world.