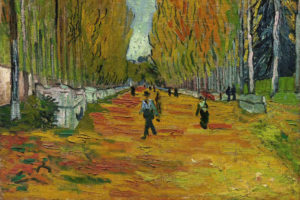 Van Gogh tours are an unavoidable part of every Amsterdam trip. This wonderful museum that houses many famous collections of the revolutionary artist Vincent van Gogh is a truly admirable attraction of Amsterdam. It never fails to attract visitors from all across the world as it boasts the largest collection of spectacular works of van Gogh, one of the very renowned artists in the history of art.
People who are visiting the van Gogh museum might be wondering about other things they can do near the museum after seeing the fantastic collections it has to offer. Therefore, we list some interesting things you can do near this museum during your van Gogh tours.
Enjoy a concert at Concertgebouw
For those who love to watch a live concert, this is a great option. It will take only 7 minutes for you to reach the Royal Concertgebouw which is one of the most famous concert halls in the whole world itself. It is admired for its exceptional acoustics and stunning and elegant ambiance. This wonderful concert hall hosts almost 700 concerts every year that features artists from all over the world.
It is better to book your tickets in advance considering the huge popularity of this place. If you are visiting on a Wednesday, you can enjoy a 30-minute free concert, but as it will be really crowded it is better to reach here well before the concert.
Enjoying a concert in this famous concert hall that has a rich history to boast is one of the incredible experiences you can get while on your van Gogh tours.
Go for shopping in the Pieter CorneliszHooftstraat
Located in the heart of the city, this wonderful shopping street is a paradise for shopaholics. It lies within a walking distance from the van Gogh museum, hence, creates a perfect destination to head to after marveling in the beauty of magnificent collection offered by the museum. There are a lot of spectacular boutiques, bookstores, and other shops where you can get anything you want.
Take a stroll in the Vondelpark
You can reach this beautiful park in a ten minutes' walk from the van Gogh museum. This is a great option to relax after you spend hours exploring the museum that will be really crowded. This is also one of the most famous parks in Amsterdam where you can do a lot of activities including hiking, biking, picnicking, jogging, etc.