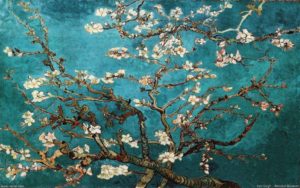 The Van Gogh Museum in Amsterdam is a really bright and airy space that holds the biggest collection of artworks by the Dutch artist, Vincent van Gogh. The museum is definitely worth a visit when on Amsterdam tours to see the beautiful paintings by the renowned artist. In fact, a trip to the Netherlands is deemed incomplete without a Van Gogh Museum tour.
Van Gogh Museum
A visit to the museum is a must for all art lovers. The museum holds about two hundred paintings by Van Gogh apart from his drawings and letters. In addition, the place also has a wide collection of works by the contemporaries, followers, friends, and predecessors of the painter, which includes many artists from the post-impressionist as well as the impressionist eras.
While visiting the museum, you will notice that it is made of two structures that differ from each other. The main building with the entrance was designed by Gerrit Rietveld; this building is angular in style while the second structure is a rounded one. In fact, the second one was built twenty-six years after making the first one, and it was designed by an architect named Kisho Kurokawa. There is a new glass entrance to the museum, which ties the museum with the Stedelijk and many other structures on the Museumplein.
Van Gogh Museum regularly hosts many fun activities in their airy and large entrance space. In most of the Friday evenings, the ground floor of the museum is transformed into a lounge bar with many theatrical and musical events livening up the space. Free guided tours and artistic workshops also take place in the museum very regularly.
Tips to Visit the Place
Being one of the most popular attractions in the city, the Van Gogh Museum will have a big line outside the main entrance. Therefore, it will be wise idea to skip the queue by buying tickets online. You can also get the Iamsterdam card to visit the place and skip the queue.
Combine your Van Gogh Museum tour with a canal cruise and tours to the Rijksmuseum and Stedelijk museum. Both these museums are also really popular museums in Amsterdam.
Check out the museum shop when here; the place is filled with creative gifts that can be enticing to any and all art lovers. There are also Van Gogh memory cards that you can add to your collection.