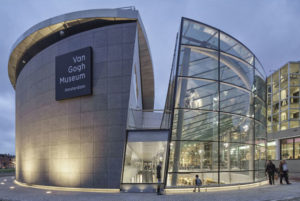 Amsterdam city is known for a versatile range of factors including the charismatic ambiance, liberal lifestyle, artistic architecture, food culture, markets, etc. Out of these, one of the most popular options that contribute towards the popularity of the city is the food culture here. Amsterdam is home to a wide range of food products as well as dishes that every visitor would love to try at least once.
After all, who can resist the taste of mouthwatering BosscheBol, tompouse, frikandel, patatjeoorlog, the popular Dutch cheese variants, etc.? Of course, you are likely to get overwhelmed when it comes to choosing a few Dutch delicacies on your Amsterdam tours because of the huge variety of authentic food dishes here. In order to help you out with this, below is a list of the Dutch food dishes that are readily available in local bakeries, restaurants, and stores all year round.
Kroket
This crispy meat-filled sausage is one of the most popular snacks in Amsterdam. Even though you can find a wide range of krokets, most of these snacks available in Amsterdam are likely to be filled with beef or lamb ragout. This meat-filled dish is prepared by deep-frying. While the filling tends to become molten when frying, it will be well-sealed by the crispy outer layer.
The best part is that krokets are readily available in almost every fast food restaurant in Amsterdam. You can purchase this drool-worthy snack via vending machines installed at almost every nook and cranny of the city as well. Note that these machines can be operated using coins.
Try Some Freshly Baked Speculaas
Speculaas are tasty spiced cookies and can be seen mostly during the festive seasons, especially Christmas. This flavorful cookie tends to contain almost every spice in the country associated with the festival or season. Some of the common spices used to make speculaas include nutmeg, cloves, and cinnamon. These spices are grounded and mixed well with flour, sugar, and butter to make the signature speculaas batter. Finally, the cookies are baked in an oven to give them their coveted brittle and buttery texture.
These extremely popular cookies are made during Christmas, New Years, and thanksgiving celebrations in the Netherlands. Additionally, you can find a range of bread spreads or buttery dishes made by smashing speculaas as well in the country. Some other food varieties that you may try on your Dutch capital expedition include stroopwafel, soused herring, beer munchies along with bitterballen, rijsttafel, Surinamese roti, etc.